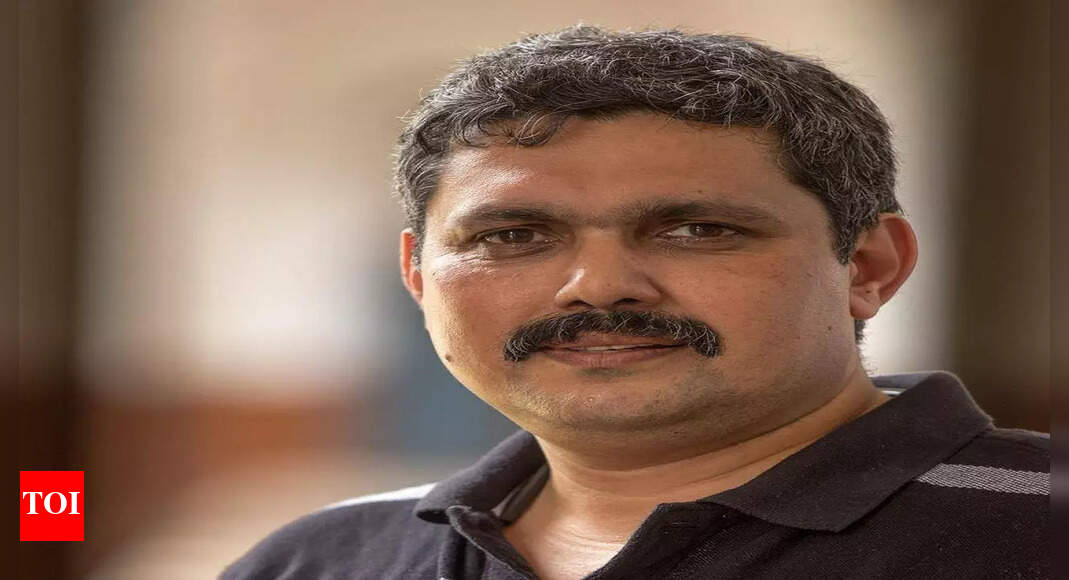 Mangaluru: The multifaceted Dr. Krishna Mohan is no more | Mangaluru News
MANGALURU: Renowned surgeon, researcher, naturalist, cybertechnician and amateur photographer Dr Krishna Mohan Prabhu died at the city's AJ hospital on Tuesday.
He was 55 years old. He was admitted to hospital on December 8 and was later diagnosed with acute myeloid leukemia. According to hospital sources, he had received two rounds of chemotherapy, but this could not be continued because his body was unable to endure the aggressive treatment. He had been in intensive care for two weeks.
Popularly known as "Krishi", he was born on November 19, 1967 and educated at the Jain School in Moodbidri. He did his MBBS and Masters in General Surgery at Kasturba Medical College, Mangalore. He was currently CEO and Founder of Prabhu General Hospital in Moodabidri. He is survived by his wife, Dr Radhika Prabhu, his daughter Neethi, his mother and his three siblings.
Dr Krishna Mohan was a multi-faceted personality actively involved in different fields. An avid naturalist, he had varied interests including hiking, mountaineering, wildlife conservation, photography, classical music, gadgets, computers and the Internet. He was a member of the 1990 Brahma I expedition team to climb 21,050 feet of the world's 17th toughest peak over the western Himalayas. During this ascent, he had spent a fortnight alone in one of the Himalayan expedition camps.
He possessed encyclopedic knowledge on a wide variety of scientific subjects spanning wildlife, biology, medicine, astronomy and was a go-to person for information on these matters. Lately, he had become interested in arachnology and had collaborated with international teams to conduct research on spiders. This had resulted in important discoveries about spider behavior, the extent and diversity of species in various parts of India. Some of these findings have been published in prestigious international peer-reviewed scientific journals.
He had served the World Wide Fund for Nature (WWF) in 1989-92 and led countless nature camps for young nature enthusiasts at the wildlife sanctuaries of Mudumalai, Bandipur, Nagarhole and Bhadra. He was currently a member of Wildlife First.
As part of a unique forest conservation project, he jointly purchased with Ashoka Vardhana d'Arohana a 15-acre piece of land in the Bisle Ghats Reserve Forest on which a resort was planned. They bought this land to prevent its takeover for commercial purposes and have left the land in the forest without any interference for the past 15 years. A small container house called Kappe Goodu (a frog's nest) has been maintained for research purposes at this location called "Ashoka Vana".
He was the founding member and secretary of CyberForum Of Mangalore, the organization responsible for establishing internet connectivity in the DK and Udupi districts. He has conducted numerous workshops and lecture-demonstrations on the
World Wide Web
and computers in general in Mangaluru and its surroundings. His particular interests included medical software, advanced technologies, Linux and other free software as well as open source software, Pocket PC.
He was an avid amateur photographer with a major interest in macros, close-ups and nature. Through his blog (drkrishi.com), he made people aware of nature as well as photographic techniques. Along with a few friends, he established the Mangalore Photography Club and regularly held photography workshops, boot camps and photo walks. He had recently started a new business called Creative Focus to provide more intense training in photography. He also curated a very active photo criticism forum on Facebook, which had 2,500 members. This forum has helped people learn and improve photography through critical analysis.
Dr Mohan was also a staunch rationalist and had attended the founding meeting for the formation of the Federation of Indian Rationalist Associations (FIRA) held in Podanur in Tamil Nadu about two decades ago. During the Covid pandemic, he regularly posted the latest scientific developments and updates on Facebook in order to educate the public and avoid panic.