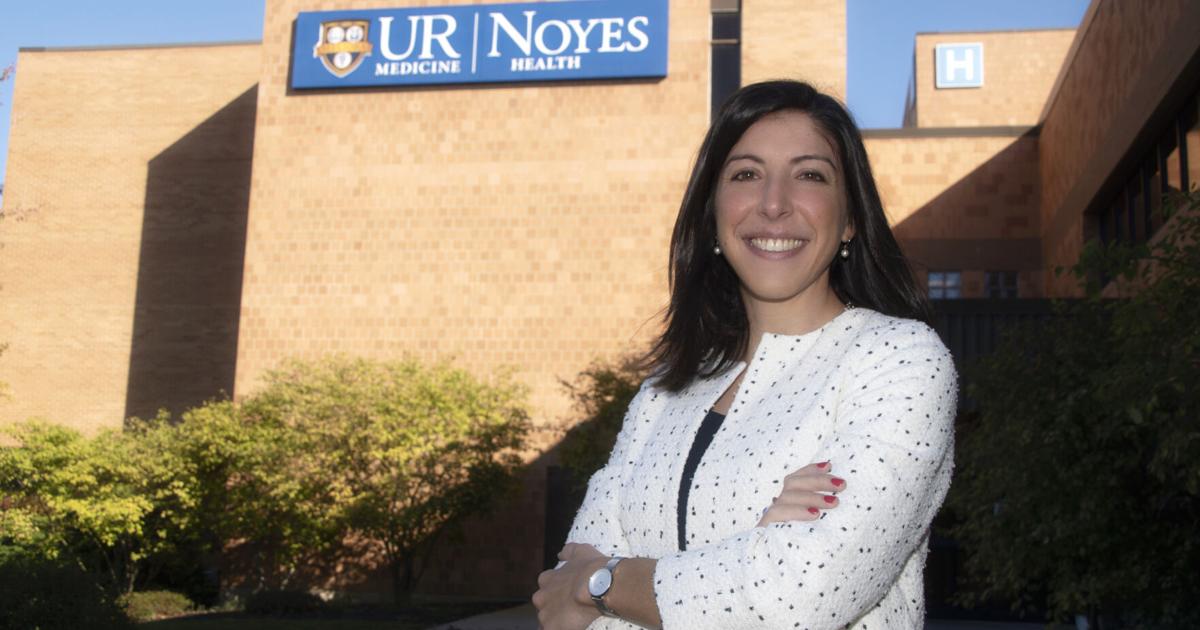 director of Noyes Health named to the "Forty under 40" list | New
DANSVILLE – Kim Povec of Noyes Health was named to the Rochester Business Journal's "Forty Under 40" list less than two months after serving as Director of Strategy and Business Development at Noyes Memorial Hospital.
"Forty Under 40" recognizes 40 men and women under the age of 40 who have achieved professional success and who make a significant contribution to the Rochester community. A jury composed of former laureates from various professions selects the laureates. Since its founding 27 years ago, 1,080 young professionals have received this honor.
"I am honored and humbled," Povec said in a press release. "No one gets where they are alone. I am grateful to have the support of my family, dear friends, colleagues and mentors who have encouraged and guided me through the process.
Povec came to Noyes from Accountable Health Partners, where she still has a role in clinical operations. Born and raised in Utica, she has lived in Rochester since 2010.
"I grew up in a small town and believe in the importance of receiving your health care locally," Povec said. "I want to be part of this mission here in Noyes."
At Noyes, Povec works with the clinical and administrative teams to identify growth opportunities through the development of service lines and the optimization of existing services.
"Kim fully deserves this honor," said Dr. J. Chad Teeters, President and CEO of Noyes Health, who also works with Povec at AHP. "She brings a wealth of knowledge and enthusiasm to this new position. I look forward to working with her to bring more services and specialties to Noyes in order to continue providing quality care to the community near me.
Povec studied nutrition at the University of New Hampshire and Cornell University. She also holds an MBA from Simon Business School at the University of Rochester.
In her spare time, she enjoys reading, running and spending time with her family and friends.
"This year's 'Forty Under 40' are an impressive group of leaders who have enjoyed professional success and made significant civic contributions to our community at a young age," said Suzanne Fischer-Huettner, Group Senior Editor. Rochester Business Journal, in a statement. "They face challenges head-on and pursue opportunities and passions to make the Rochester area an even better place to live and work. "
"At Rochester Business Journal, we are delighted to honor them for their accomplishments," she said.
The Rochester Business Journal also recognized a SUNY Geneseo graduate at this year's "Forty Under 40" Awards, which were celebrated over a luncheon on November 16 at the Genesee Valley Club in Rochester. Shane Wiegand, who graduated with a BA in Education from SUNY Geneseo in 2011 and an MA in Education in 2015. He was honored for his anti-racism curriculum project at the PathStone Foundation, a community-based anti-poverty organization. He is a fourth grade teacher in the Rush-Henrietta School District.